Venura Mendis
CEO
Venura has been working as a technologist in the telecommunications space for 15 years and has five patents to his name. He specializes in product and service innovation and agile development methodologies. He also has deep knowledge of the MNO API space that resulted in the WSO2.Telco stack, which his team built from the ground up. In December 2016, Venura was promoted from CTO to CEO.
Reshan Wickramasinha
VP - Operations
With over 15 years of experience in operations management, Reshan has successfully driven businesses in the USA, India and Sri Lanka. A veteran of both local and multinational companies, including DHL, United Airlines, Sears Holdings and Brandix, Reshan has a proven track record of adapting to different industries and environments and consistently overcoming difficult operational challenges. In his current role he overlooks and manages HR, finance, sales, and operations.
Charith De Silva
Director - Engineering
Charith has been involved in various functions and projects in the telecommunications domain for over 10 years. In addition to leading initiatives aimed at transforming telco software infrastructure to meet modern business needs, he has extensive experience in research & development, value added services development, and API monetization. He is also an evangelist for popularizing telco-based APIs among Sri Lankan developers.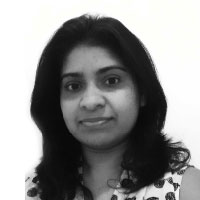 Yumani Ranaweera
Director - Support
Yumani has 15+ years of experience working for systems integrators and software vendors with global exposure. In addition to spearheading the initiatives aimed at total customer satisfaction Yumani also involves in strategic planning, process re-designing and grooming. She also posses extensive experience in software quality analysis and planning for projects ranging from desktop and web applications through to highly scalable distributed systems and SOAs in the financial domain and business integration solutions.